CHERRY HILL, N.J., May 4, 2022 – Over the last week, TD Bank, America's Most Convenient Bank®, has moved up in the rankings on notable Diversity & Inclusion lists. TD has been recognized by DiversityInc as a Top Company for Diversity in 2022. TD ranked No.13, moving up one spot from last year. This is the tenth consecutive year TD Bank has been recognized as one of the nation's top companies that hires, retains, and promotes women, minorities, people with disabilities, LGBTQ2+, and Veterans. DiversityInc also recognized TD on multiple specialty lists including the No. 1 ranking for People with Disabilities and Philanthropy. TD also ranked among the top companies for LGBTQ Employees, Black Executives, Environmental, Social & Governance (ESG), Asian American Executives and Employee Resource Groups.
TD ranked No. 9 on the Forbes list of Best Employers for Diversity 2022, rising from No. 188 in 2021. This is the fourth consecutive year TD Bank has received this prestigious award presented by Forbes and Statista Inc., the world-leading statistics portal and industry ranking provider.
"I'm proud to lead an organization that understands the importance of an inclusive workplace and society," said Leo Salom, President & CEO, TD Bank, America's Most Convenient Bank. "We've made great strides to move the needle and I'm excited and honored to receive these accolades on two prestigious award lists. We are focused on continually enhancing our approach to diversity and inclusion, which are core to our unique culture. Both awards underscore our commitment to making TD an inclusive place to work."
Forbes Best Employers for Diversity
Statista surveyed 60,000 Americans working for businesses with at least 1,000 employees. Respondents were asked to rate their organizations on criteria such as age, gender, ethnicity, disability and sexual orientation equality, as well as general diversity. Respondents belonging to underrepresented groups were also asked to nominate organizations other than their own.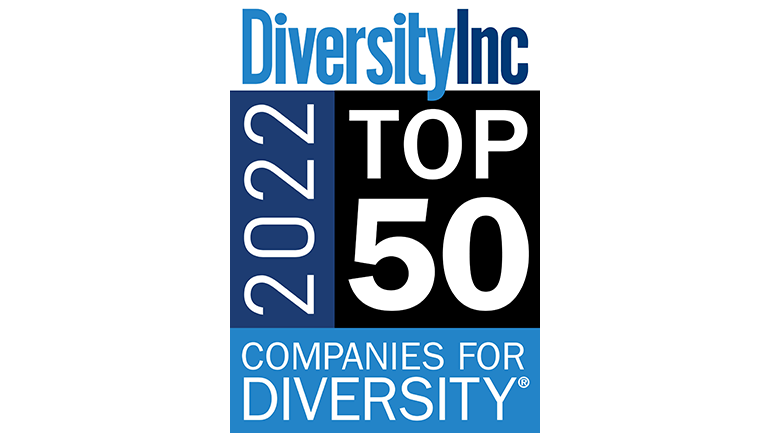 DiversityInc Top 50 Companies for Diversity
DiversityInc's Top 50 list is one of the most highly respected diversity and inclusion corporate surveys, with thousands of corporations participating annually. Launched in 2001, the survey is the most comprehensive, data-driven D&I analysis of some of the largest U.S. employers. The assessment collects data across six key areas: Leadership Accountability, Human Capital Diversity Metrics, Talent Programs, Workforce Practices, Supplier Diversity, and Philanthropy.
TD Bank is proud to receive this continued recognition for its commitment to Diversity and Inclusion. TD continually seeks ways to be the most inclusive bank in the market that fosters a culture of care, inspires innovation, and encourages respect, giving our customers, communities and colleagues the confidence to thrive in a changing world.
"We have embedded inclusion and diversity into every aspect of our business from our workplace practices to our customer relationships and community involvement," said John Patton, U.S. Diversity & Inclusion Lead at TD Bank. "We can't make progress if we don't measure the impact of our efforts and we place the same value on delivering against our D&I goals as we do with our business objectives."
About TD Bank, America's Most Convenient Bank®
TD Bank, America's Most Convenient Bank, is one of the 10 largest banks in the U.S., providing more than 9.7 million customers with a full range of retail, small business and commercial banking products and services at more than 1,100 convenient locations throughout the Northeast, Mid-Atlantic, Metro D.C., the Carolinas and Florida. In addition, TD Bank and its subsidiaries offer customized private banking and wealth management services through TD Wealth®, and vehicle financing and dealer commercial services through TD Auto Finance. TD Bank is headquartered in Cherry Hill, N.J. To learn more, visit www.td.com/us. Find TD Bank on Facebook at www.facebook.com/TDBank and on Twitter at www.twitter.com/TDBank_US and www.twitter.com/TDNews_US.  
TD Bank, America's Most Convenient Bank, is a member of TD Bank Group and a subsidiary of The Toronto-Dominion Bank of Toronto, Canada, a top 10 financial services company in North America. The Toronto-Dominion Bank trades on the New York and Toronto stock exchanges under the ticker symbol "TD". To learn more, visit www.td.com/us.
TD Media Contact

Erin Husenaj
Corporate Communications Manager
erin.husenaj@td.com
908-868-5940